This week's Tip from the Expert comes from Kristen Yartz of Little Red Hen Consignment Tagging Service.
I first met Kristen through Three Rivers Market where she works as the Membership Services Coordinator.  She's one of the nicest people you'll ever meet, and every time I get together with her I learn of yet another talent that she possesses. 
When Kristen told me about the consignment tagging service that she was starting, I thought it was a fantastic idea.  When I've asked friends about consignment sales, I usually get two responses, "Yes, we do them and love them" or "I don't have the time to do all of the prep work."  Are you one of those busy families with no time to consign? Kristen is making it easy for you to participate!
Here are their Services:
Little Red Hen Consignment Tagging Service will register you as a Consignor for the sale of your choice and tag your items with a consignment number specific to you.
They'll iron, hang, pin, bag (if necessary), tag and price your items for you.
All supplies are provided as part of the Little Red Hen Consignment Tagging Service.
They'll even take care of delivery to and placement of your items at the sale of your choice!
You can find out more about the Little Red Hen Consignment Tagging Service and upcoming sales in the Knoxville area on their website.  Kristen also has a business Facebook page , where she'll provide updates on Little Red Hen, answer commonly-asked questions, and post links and information to upcoming children's events around town. In case you missed the Knoxville News-Sentinel article highlighting Kristen, I encourage you to check it out here.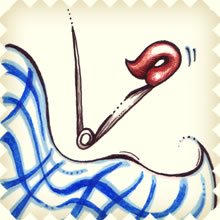 Children's Consignment Sale Shopping Tips
1. Make sure you are shopping with a rolling cart – either a stroller where you can pile a bunch of stuff on, a rolling laundry hamper, or even a rolling cart with straps for your laundry baskets to be strapped on. This is essential! Sales are busy places, and you need to be able to keep your items with you, move and maneuver quickly from section to section, and keep your arms free for sorting through all the great items.
2. Have an amount in mind that you plan to spend. Take a calculator to the sale and take a moment to tabulate how much you are about to spend before you get up to the registers; make sure you add sales tax to your total, so you're not gob-smacked at the final checkout by your total. Remember that you are spending your money (if you are also a consignor) before you make it; many's the time I've been elated to find out what I've made at a sale, only to have to reduce that sum considerably, due to what I've already spent.
3. Make sure you take time to sort what you've picked up, and edit your choices (after one sale I actually came home with two pairs of identical pants – I had picked them both up, intending to see which one was "nicer" and then forgot about that little fact and purchased them both.)
4. When doing your final sort before purchase, double-check items you have selected for stains, rips, tears, working zippers, stretched out elastic, missing buttons (a biggie!) that may have been missed and ensure that the size on the tag is the same as the size on the interior tag of the item. If an item is being sold as a set, check both sets of tags. I've come home from sales with items marked in one size, only to find that they are really another size, as well as matching tops and bottoms in different sizes altogether. Oops!
For more of Kristen's great tips, go to her Tips and Tricks page here.
Thanks so much Kristen!