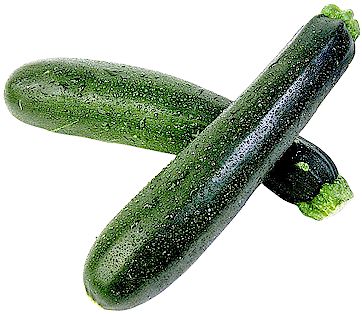 This is a repost from last year. I reinforce how useful and simple it is to dehydrate zucchini and encourage you to give it a try. 
Here in the South there are lots of stories of midnight bandits—instead of stealing items, they leave bags of zucchini at your doorstep and run away so you never know who left them. Zucchini season is in full swing, and by now the excitement of the first fruits has turned to frustration over having yet another green monster to cook. Well, it really isn't as bad as I am making it out to be. I'm actually pretty happy with the zucchini and count it among many of God's blessings of summer. Here are a few simple ideas for using the zucchini.
Sautéed Squash
1 T. bacon grease (if you are not Southern, you most likely will not get the purpose of using bacon grease. You can substitute butter or olive oil instead)
1 large onion sliced thin
3 or more zucchini sliced thin
Salt, pepper to taste
Water
Heat bacon grease in large skillet. Add onion and pepper. Once the onions are more translucent, add the zucchini and a little water. The water helps to prevent scorching, so add a few tablespoons now and a little more if the squash does not release much water later). Add salt. Cover and sauté on low until the squash is tender. This freezes nicely.
Food preservation
Dehydration--My favorite method of preserving zucchini is via dehydration. Clean and slice the squash thinly. They will take about 8+ hours to dehydrate fully. These work great in minestrones and other soups during the winter months.
Freezing—Because of the water content of zucchini there are a few extra steps you might want to take when freezing. I prefer to grate the zucchini and measure the amounts out for future muffins, frittatas, or casseroles. If you take the time to freeze the zucchini on a cookie sheet and then store in baggies, the zucchini will not freeze together in a huge clump.
Apple and Zucchini Muffins
This recipe is from my friend Allyn. I've tried about 10 different zucchini bread recipes, and this is my favorite. Yes, it has a lot of ingredients, but it is well worth the extra few minutes of time. It freezes beautifully. I make these in muffins, mini loaves, and larger loaves. If storing muffins together, you can use waxed paper to prevent them sticking to one another.
If you use freshly milled wheat, I have found that equal parts of spring white and hard red work nicely. When using freshly milled flour make your teaspoons of baking powder and soda heaping teaspoons. I also use extra large/jumbo eggs. The extra leavening agents will make it lighter. When using whole wheat flour, mix only enough to incorporate the ingredients and bake the batter as soon as you can. This helps reduce the risk of the batter becoming tough from the developed gluten.
1 3/4 c grated zucchini
1 3/4 c grated green apple
1 3/4 c brown sugar
1 1/3 canola oil (you can use coconut oil or olive oil instead)
4 t vanilla extract
4 large eggs
1 1/2 c unbleached white flour
1 1/2 c wheat flour
1 t baking powder
1 t baking soda
1 1/2 t salt
3 t ground cinnamon
1 1/2 ground nutmeg
1/2 t ground ginger
1/4 t ground cloves
1 c walnuts (optional—I prefer not to use nuts)
In large bowl, whisk together sugar, oil, vanilla and eggs. In small bowl, sift together flour, baking powder and soda, salt and spices. Add flour mixture to wet; stir to combine well. Stir in zucchini, apple and walnuts. Pour into greased or lined muffin pans (approx 1/4c to each). Bake at 350 degrees. Bake until toothpick inserted comes out clean (approx 15min).